Scroll down for info on Loaves & Fishes Food Bank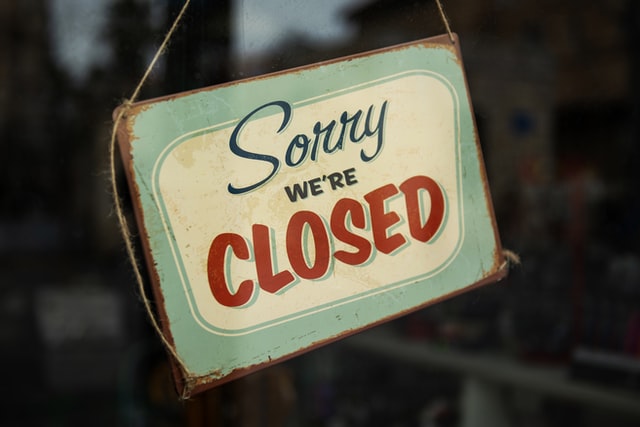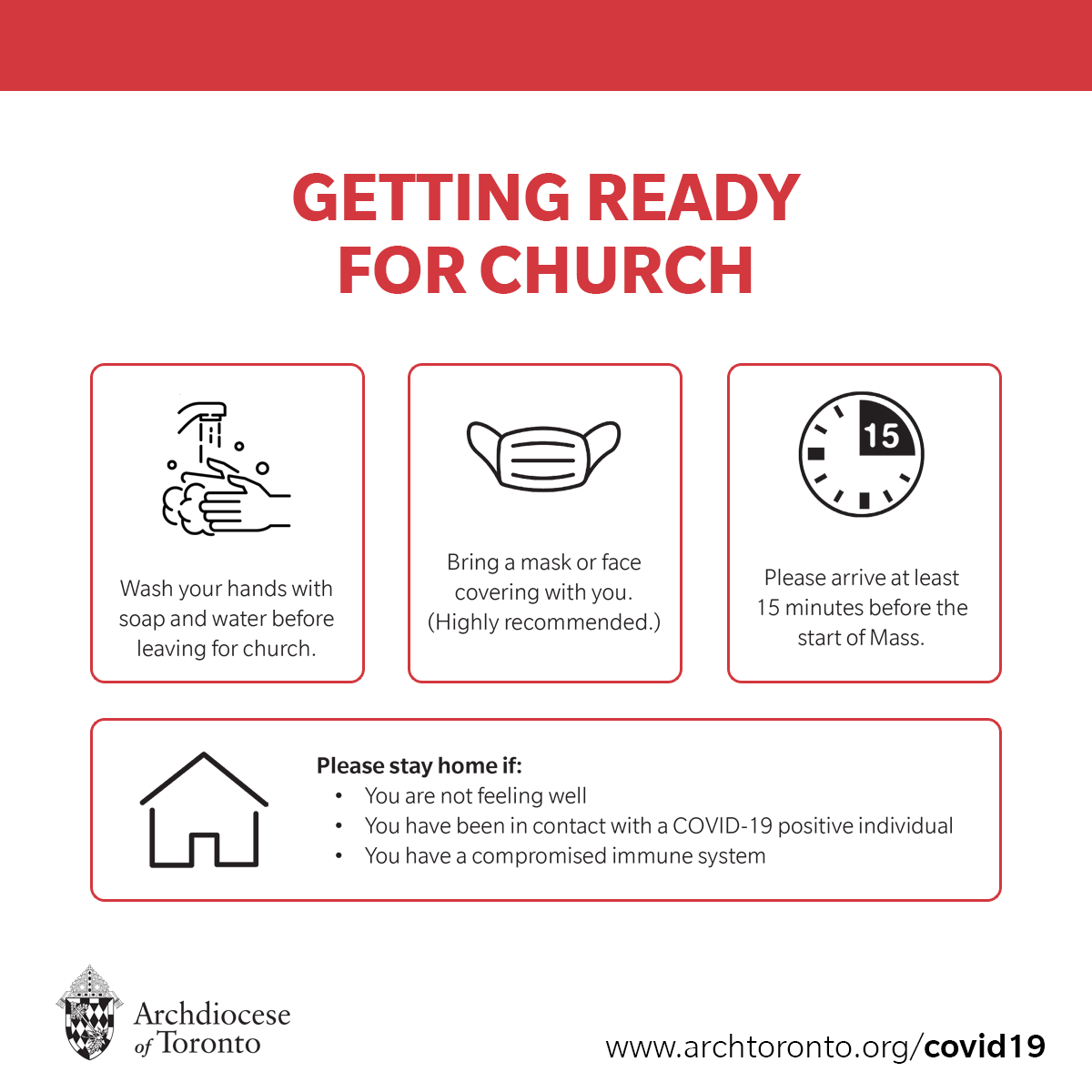 April 19, 2021
Dear Parishioners,
We want to thank all St. Pius X parishioners for your ongoing support during the pandemic. It has been wonderful to see so many of you at Mass since we re-opened in March. We are especially grateful to the volunteers who have helped ensure our church is a safe place to gather – they have done incredible work!
We find ourselves in another Lockdown. In response to the Ontario Government's special emergency measures, the Archdiocese has temporarily cancelled all public Masses until further notice.
Sadly, it is not possible for our parish to remain open at this time in a way that is safe and able to control the restricted number of people permitted in the building. As a result, St. Pius X will not be open for private prayer.
While we will not be able to gather in person to celebrate Sunday Mass, we will continue to celebrate as a community virtually through our live stream coverage of Mass on Sundays at 9am. Continue to visit our webpage www.saintpiusx.ca to watch Sunday Mass.
We will continue to update you as the situation evolves. We pray that you and your loved ones remain safe and healthy. May God continue to bless you now and always!
St. Pius X Pastoral Team
P.S. The phone and emails are being monitored. The office is scheduled for essential services by appointment only. Some Sacraments (Baptism, Reconciliation, Marriage, Anointing of the Sick) and Funerals are still taking place. Please call for an appointment.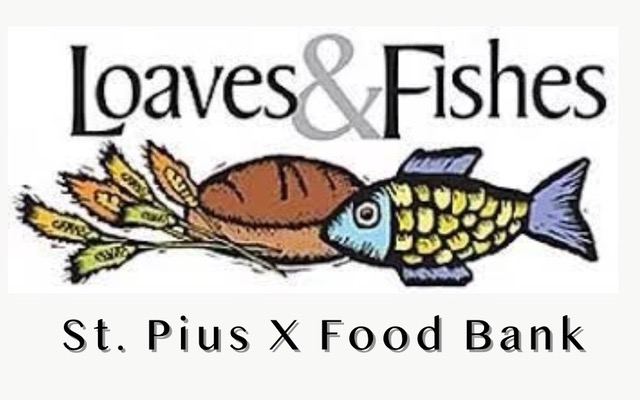 Bloor West "Loaves & Fishes" Food Bank
From the Bloor West Food Bank page:
In the summer of 2020, a group of residents from Bloor West, Swansea and Roncesvalles banded together to start the Bloor West "Loaves and Fishes" Food Bank out of St. Pius X Church. We were brought together by the Neighbours Helping Neighbours Project out of Windermere Church and with the help of Redeemer Lutheran Church for start up funds.
Every Friday from 1 -3 pm, food is provided to anyone who needs it. Since opening our doors on August 7th we have grown from serving 10 households to over 50.
In addition to the 50 clients that come to the Food Bank, we also prepare 50 boxes of food for families in the Swansea Mews Toronto Community Housing Development.
Food is provided every week from the Daily Bread Food Bank and Second Harvest. In addition to these deliveries, we also receive donations from local merchants such as Second Cup, No Frills, Cobbs Bread, and Cheese Boutique.
Our food bank would not be possible without the support of an amazing team of volunteers from many different communities.